The photos below, of the three women's fraternities at the University of Kansas, were taken at Willis Studio in Lawrence, Kansas. The 1903 Jayhawker yearbook has an ad for Willis Studio located at 925 Massachusetts Avenue. I have not been able to find out where it was located when these pictures were taken. And I don't think it matters.
These three pictures, taken in front of the same backdrop, show the women who attended the University of Kansas in the late 1800s. If I had not included the captions, would anyone be able to pick out the Thetas, Kappas, and Pi Phis?
The Kansas Alpha Chapter of Pi Beta Phi was founded in 1873. It was joined by the Kappa Chapter of Kappa Alpha Theta in 1881. Two years later, the Omega Chapter of Kappa Kappa Gamma made its debut. It was not until 1902 that the three were joined by the Lambda Chapter of Chi Omega.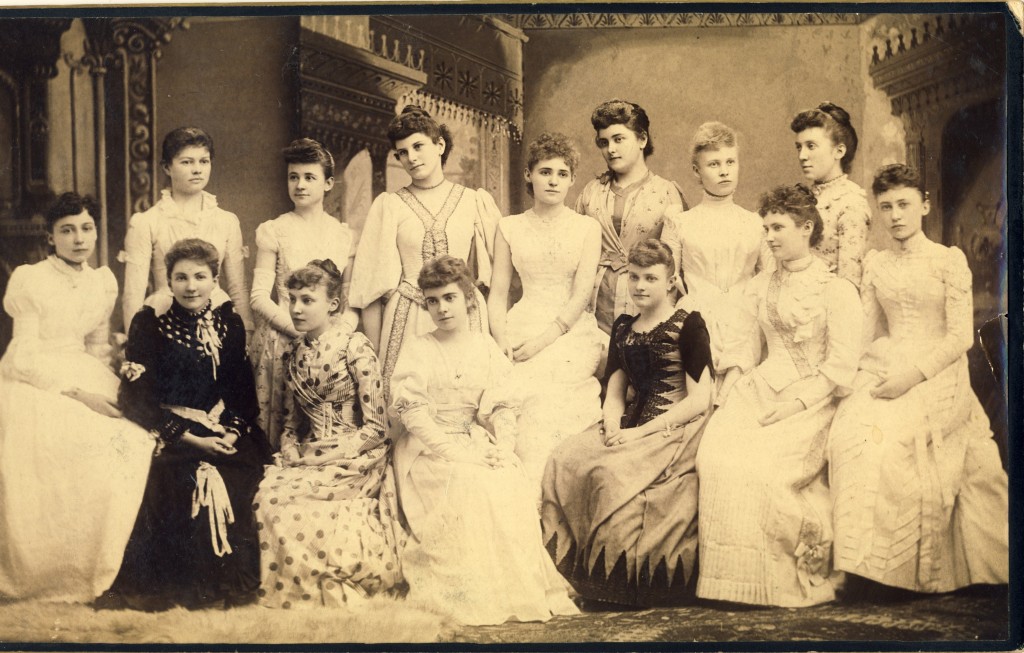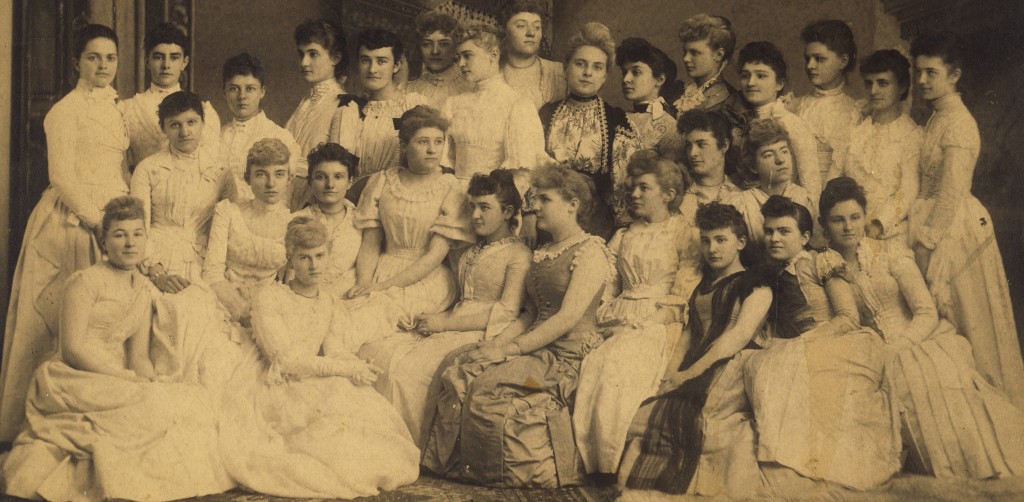 Kansas Alpha Chapter of Pi Beta Phi, University of Kansas, late 1800s
The magazines of these three organizations were founded by the University of Kansas chapters. That story is told in another link. http://wp.me/p20I1i-7e
If you enjoy reading this post, subscribe to updates, or like it on facebook https://www.facebook.com/#!/groups/378663535503786/ or follow us on twitter @GLOhistory